Canisiushaus (Franz-Weber-Saal)
Augartenstraße 51
76137 Karlsruhe
Google Maps
Check-In, Friday and Saturday Party, Workshops Sat/Sun and Friday Solo Jazz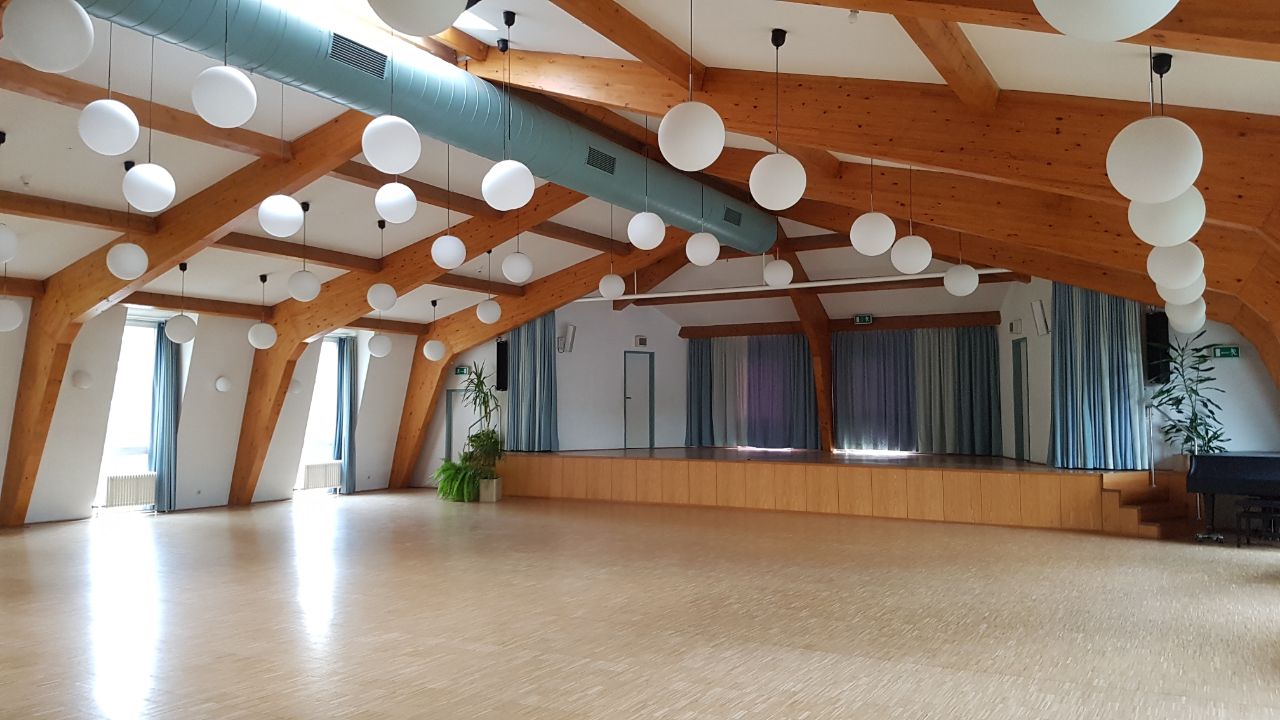 Uhlandschule (gym)

Schützenstraße 35
76137 Karlsruhe
Google Maps
Workshops Sat/Sun
Kulturzentrum Tempel
Hardtstraße 37a
76185 Karlsruhe
Google Maps
Farewell-Social on Sunday
Drinks and small snacks can be bought cheaply during the day and in the evening in the locations.
Please do not bring your own drinks to the parties!
Surroundings
Both locations are located in the Südstadt of Karlsruhe, an area which offers many restaurants and cafes, for example:
Palmera Imbiss: Oriental specialties.
Süsse Marie or My heart beats vegan: vegan and vegetarian cuisine   
Wirtshaus Wolfsbräu: German cuisine, pizza, salads…
Tropea: Italian cuisine   
If you have a little more time, you will find an even greater offer in the nearby city center. After dinner you can take a stroll through the castle park there.
For out-of-towners: Karlsruhe is great to explore by bike – Nextbike or e-scooters are available.
Travel between locations
Both locations are about 7 minutes apart by foot.
Link to Open Street Maps